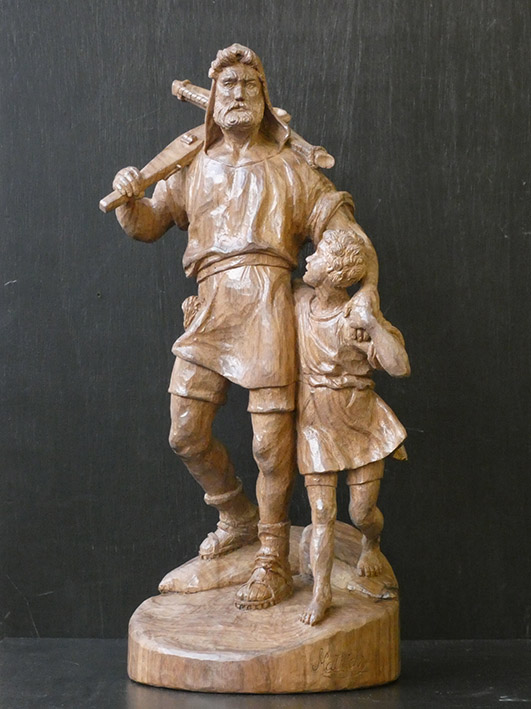 Sculpture Noyer – Guillaume Tell – 2020
Artisan & designer, tourne, sculpte et travaille le bois, matière vivante, pour transformer branches et troncs en uniques œuvres d'art.
Artisan & designer, turns, carves and works the wood, living material, to transform branches and trunks into unique works of art.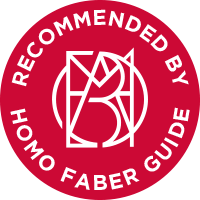 Exposition :
Exposition/vente/selling point
Grand Rue 50 – Château d'Oex  
Info :
Offrez un bon cadeau : formation aux
arts du bois, une expérience unique.
Sculpteur sur bois / Woodcarver
Copeau après copeau, votre photo, portrait, animal, objet… apparaîtra dans une pièce de bois unique. Bas-relief 2D ou Ronde-bosse 3D, réaliste ou ornemental, chaque sujet est unique et est sculpté à la gouge de manière traditionnelle.
Chip by chip your photo, portrait, animal, object… will appear in a unique piece of wood. Bas-relief 2D or Ronde-bosse 3D, realistic or ornamental, each subject is unique and is carved with a gouge in the traditional way.
Sculpteur d'ornements, éléments d'ébénisterie, menuiserie.
Éléments décoratifs sur la structure de charpente ou façade extérieure / intérieur en bois.
Création sur mesure selon une photo fournie, 2D / 3D.
Réalisation de haute précision sur crosse de fusil, petits éléments…
Reproduction et restauration.
Sculpture à la tronçonneuse dans votre jardin, en forêt ou à mon atelier.
Tourneur sur bois / Woodturner
Une idée à réaliser, un plan technique précis à exécuter ou une pièce absolument créative, le bois se déroulera selon votre projet pour dévoiler ce qui était en lui.
An idea to realize, a precise technical plan to execute or an absolutely creative piece, the wood will unfold according to your project to reveal what was in it.
Tournage de pièces selon un plan technique, donné ou créé selon votre projet.
Réalisation de pièces précises, réalisées au

 

10ème de millimètre.

Tournage d'ornements et d'éléments d'ébénisterie.
Réalisation de petites séries entièrement tournées à la main de manière traditionnelle sans machine à copier ni commande numérique.
Reproduction selon photo.
Réalisation de tout projet sur mesure.